Once again the heat was on. A double boat trip this evening and I got Thing 1 and Thing 2. I called them that since my brain could not retain two simple names. Might have been the heat. But unlike Friday we had a small breeze and that helped tremendously. Cold towels and cold water helped also. The fish did bite and we scored a snakehead on a popper. Golden hour was golden again and the water temp is now 93.7 degrees.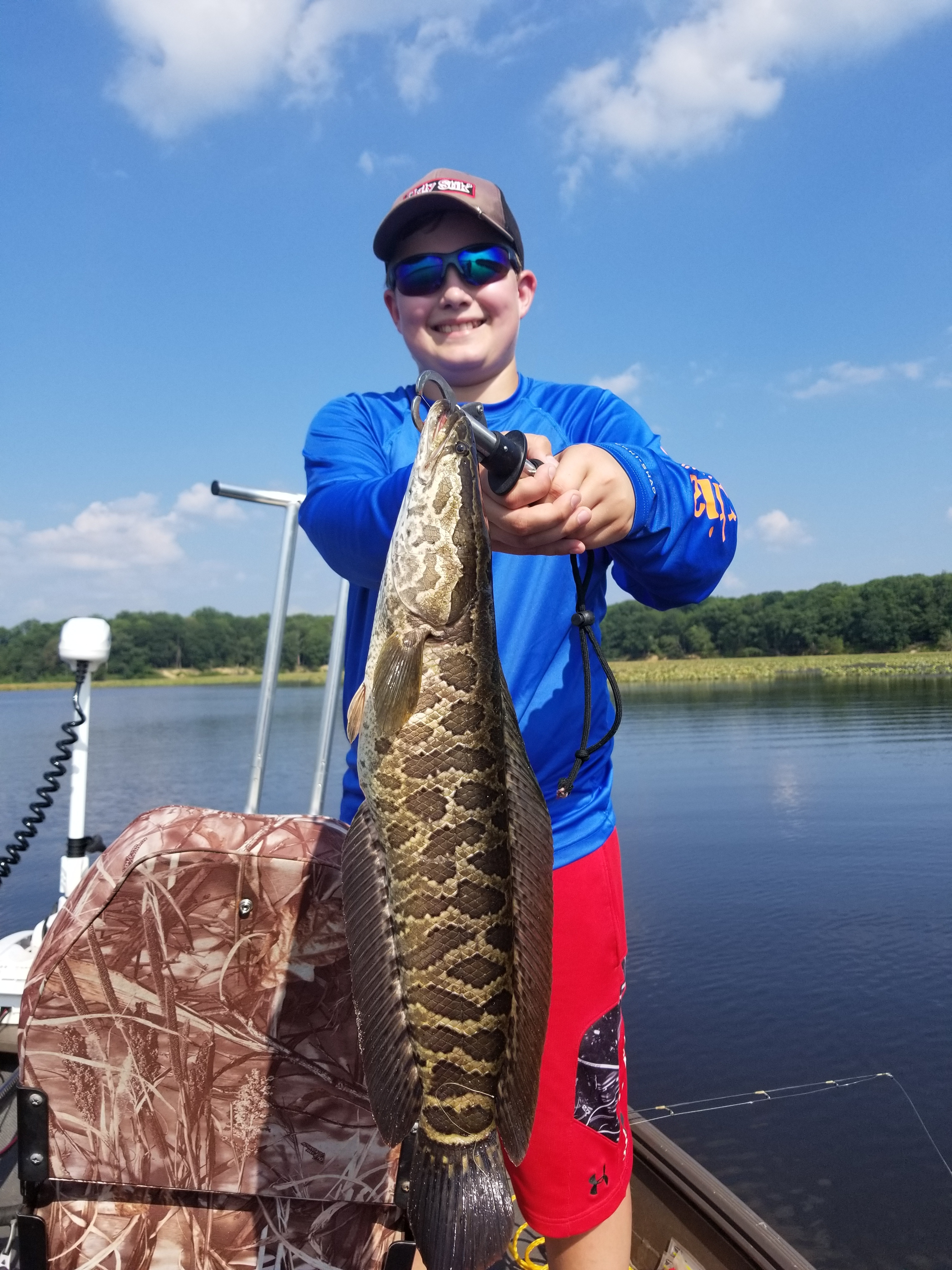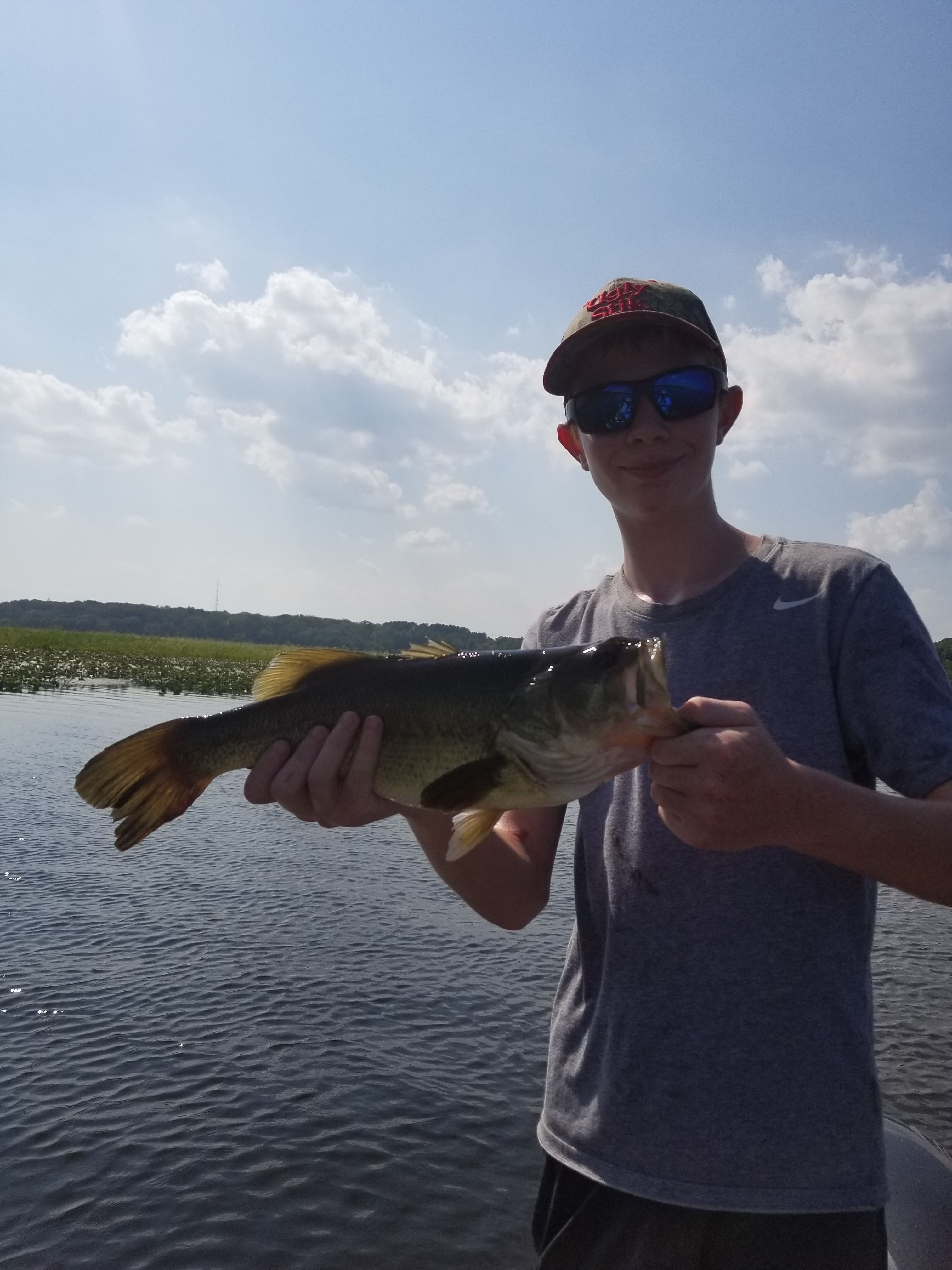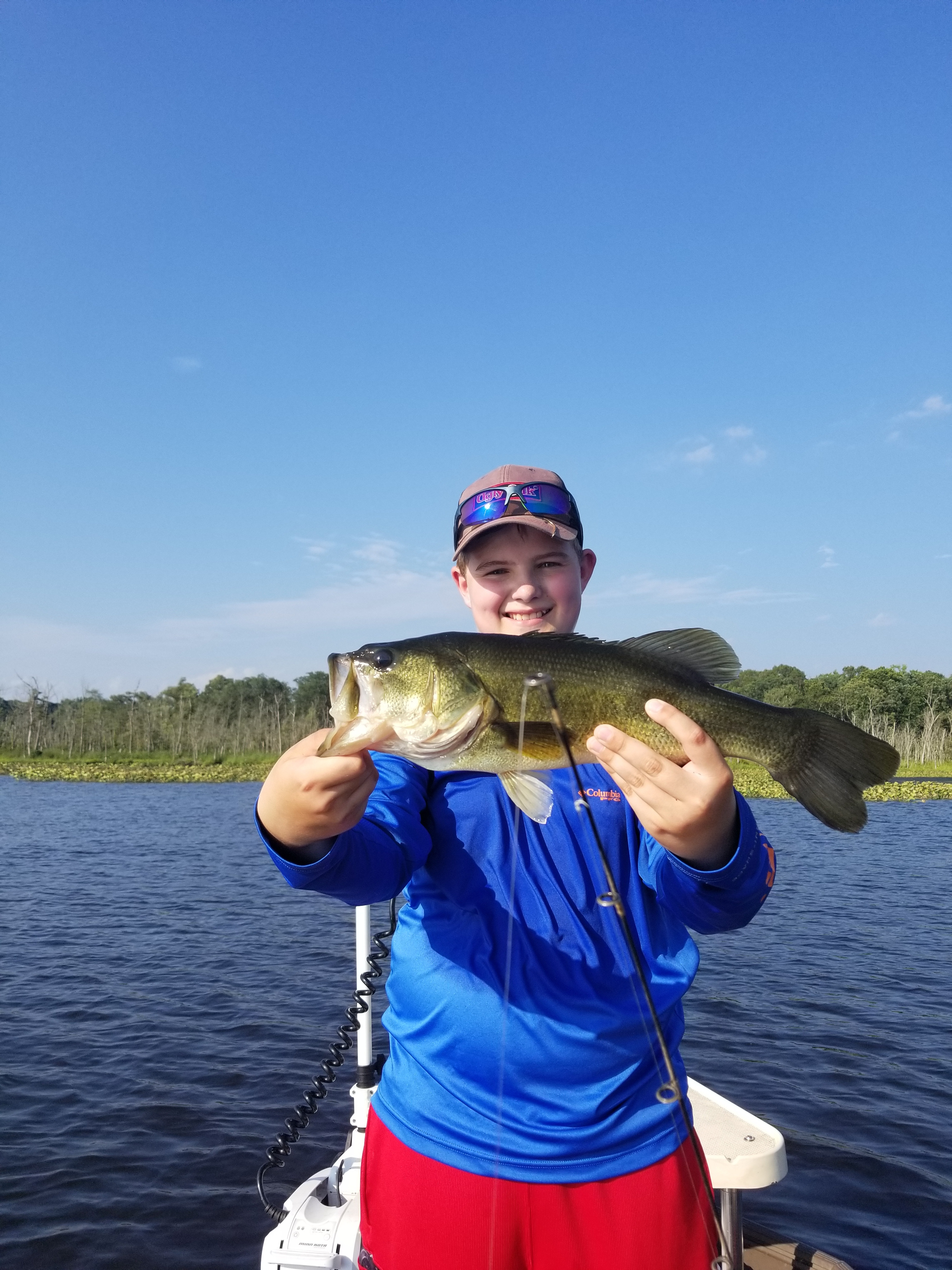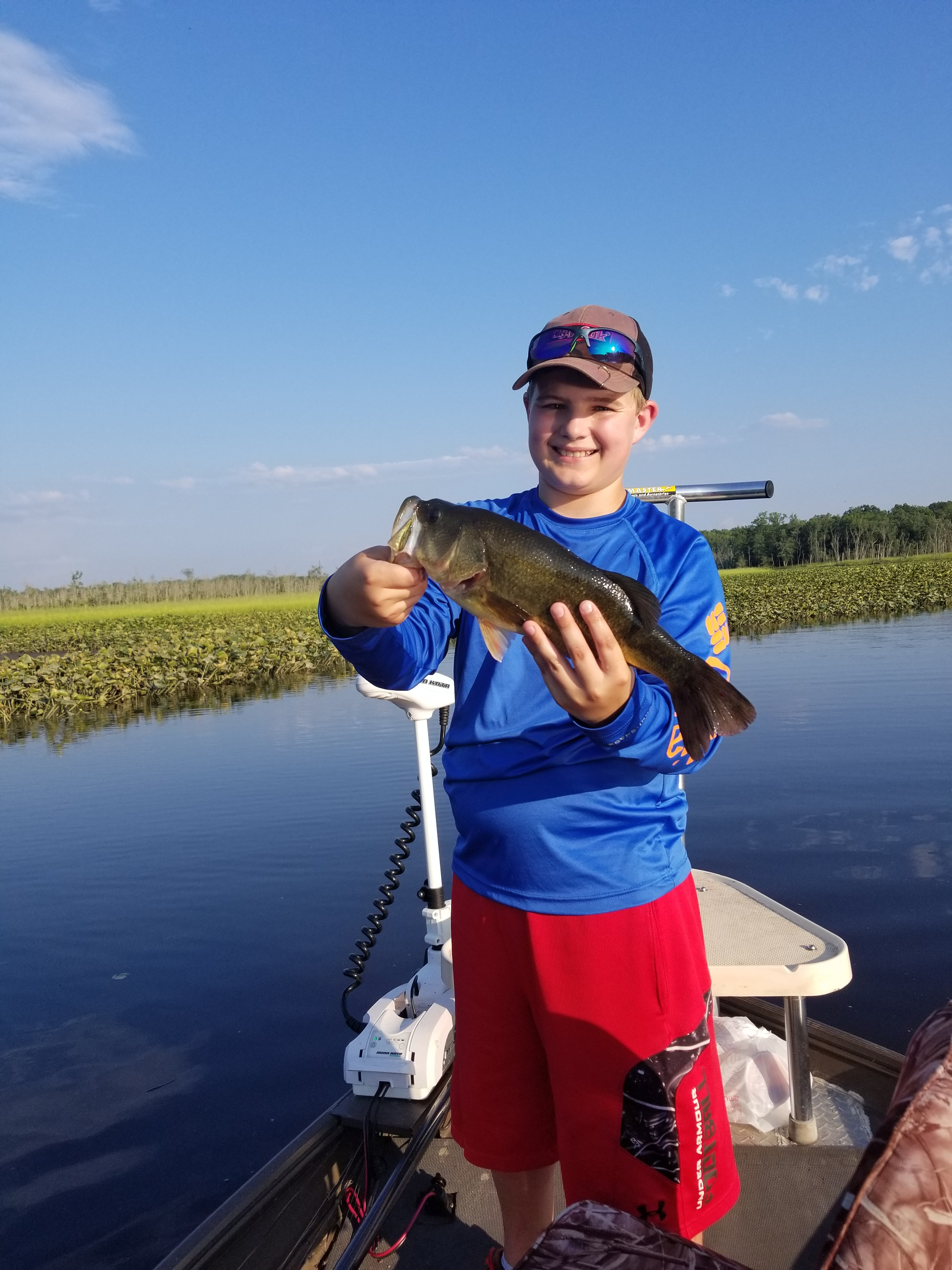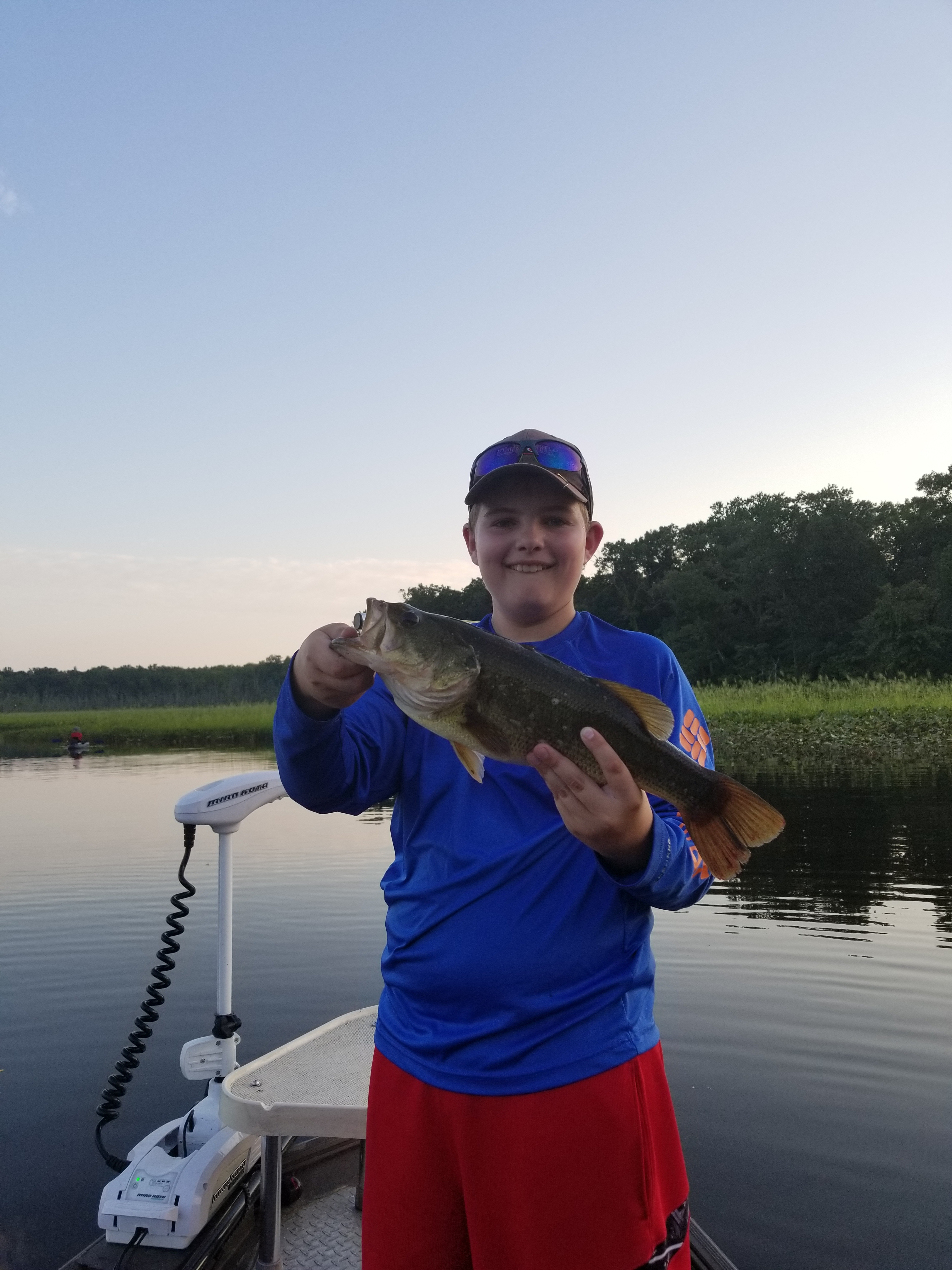 Capt Mike
We started with pre-hydration, that was the key. Before fishing, three teenagers decimated the ribs, chicken and shrimps. Almost all popper fishing tonight. John scored pretty early with nice largemouth.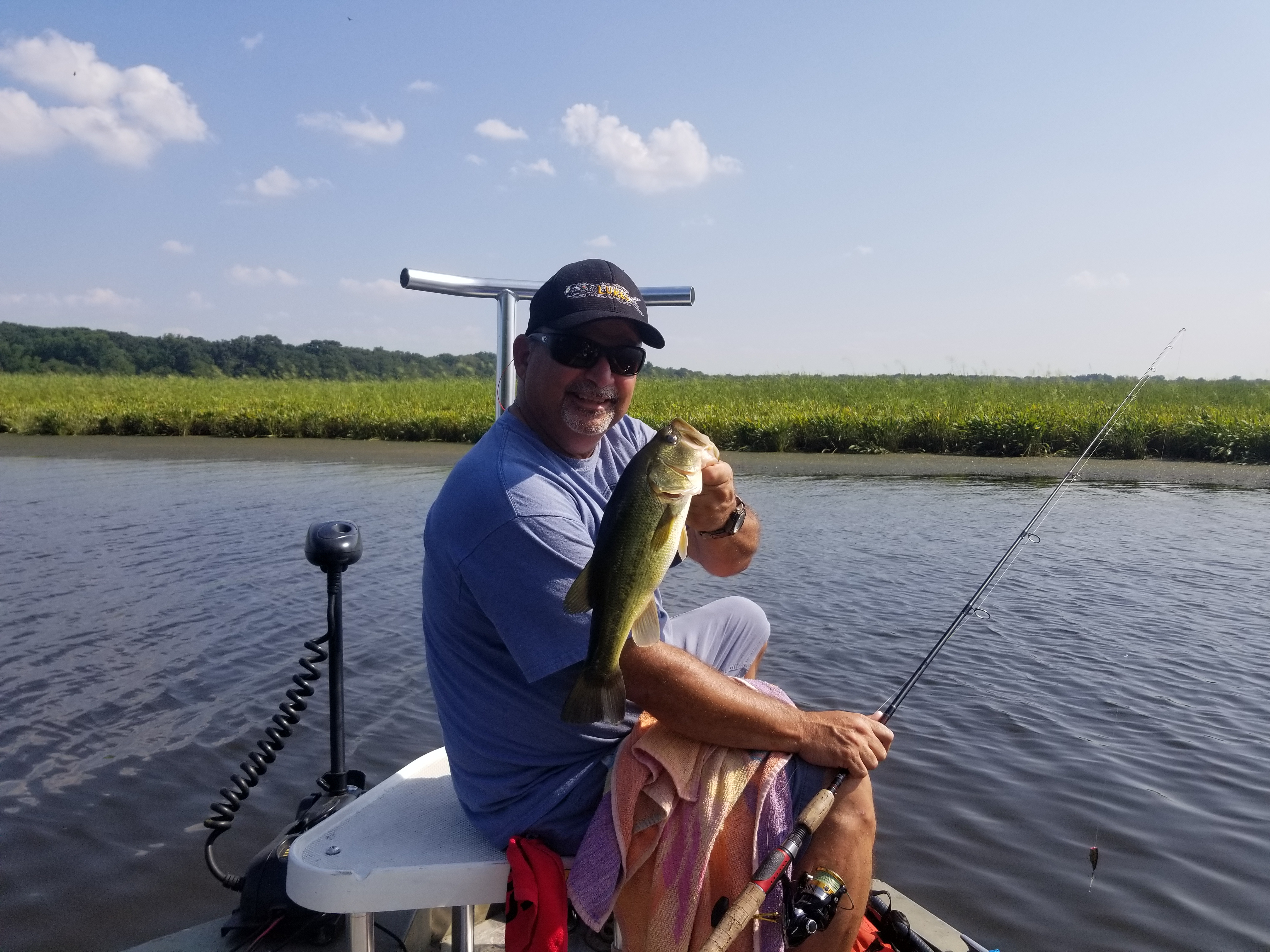 John landed more bass while Jackster was getting in some casting practice. Then, bam! Jackster's biggest largemouth ever. He' only 12 so, hopefully the first of a lifetime of big bass.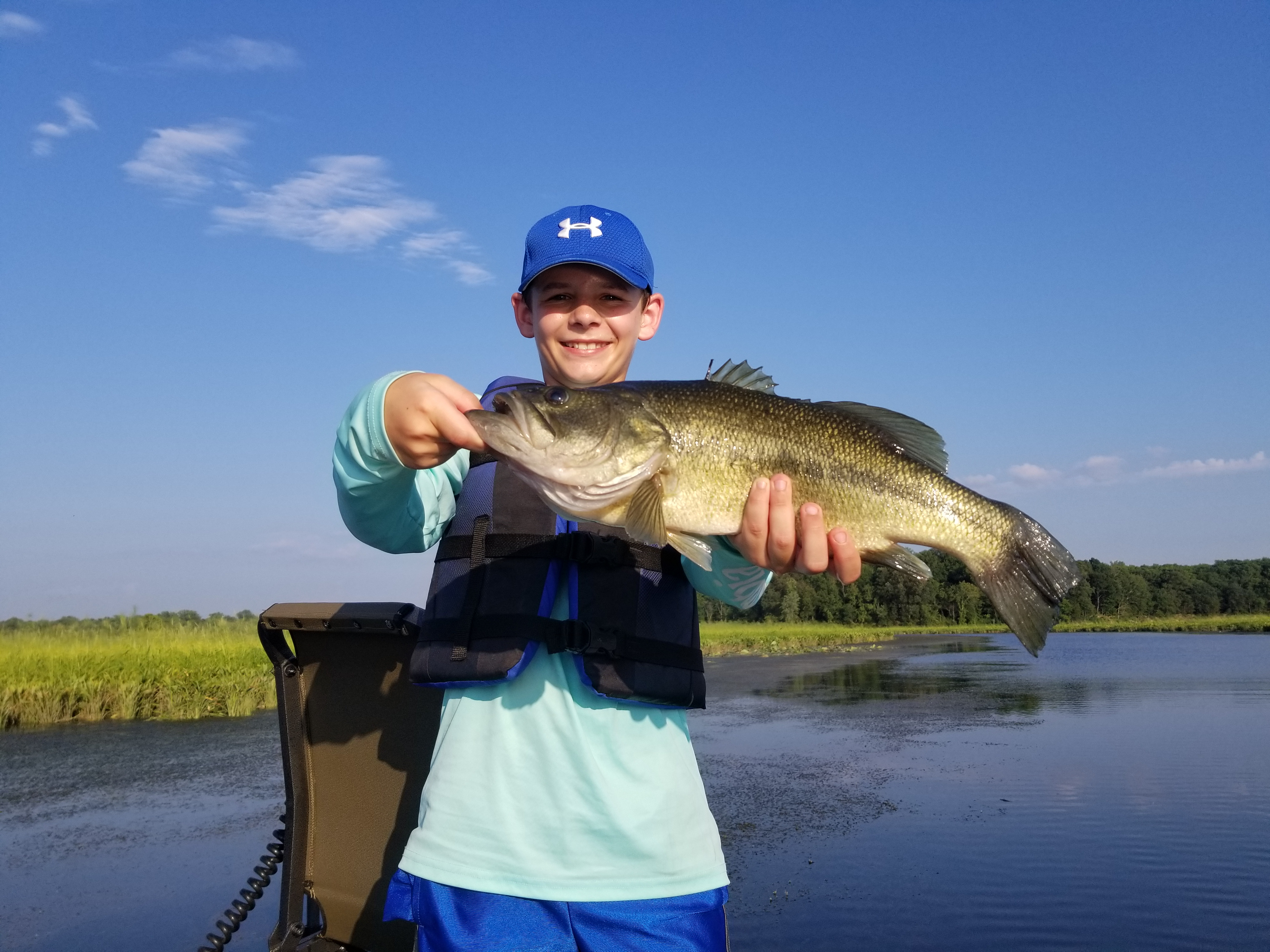 There were a few more bass sprinkled in throughout the evening, we took a break in the shade and utilized cold, wet towels on the neck and 14 bottles of water and six bottles of Gatoraid. A light breeze at times was more than welcome. Amazing change when as golden hour approached, the heat index was 98 degrees and it was a relief after fishing all evening around 107 degrees. Right before golden hour, John hooked something big and powerful that took him within the blink of an eye into the pads and into the "one that got away" lore forever. They have already booked for next year!
Capt Dave