We started right in the pads on an incoming tide. Water was gin clear so long casts where needed. I had two pros on board and the blowups where spectacular. A lot of misses and a good number of hookups. Now Drew was throwing a huge swimbait on a very stout broomstick of a rod. But what got me about his odd choice of lure is that he was using 25 lb mono. Every time it got stuck I imagined an expensive swim bait never coming back. But he never lost it. Amazing....
Tom was throwing a big ribbet frog that made so much noise the fish would chase it down and blast on it.
Golden hour this time was golden and about a quick 6 or so LGMouth and two snakeheads where landed. And Drew pulled out his rat and they ate it.
Great evening of fishing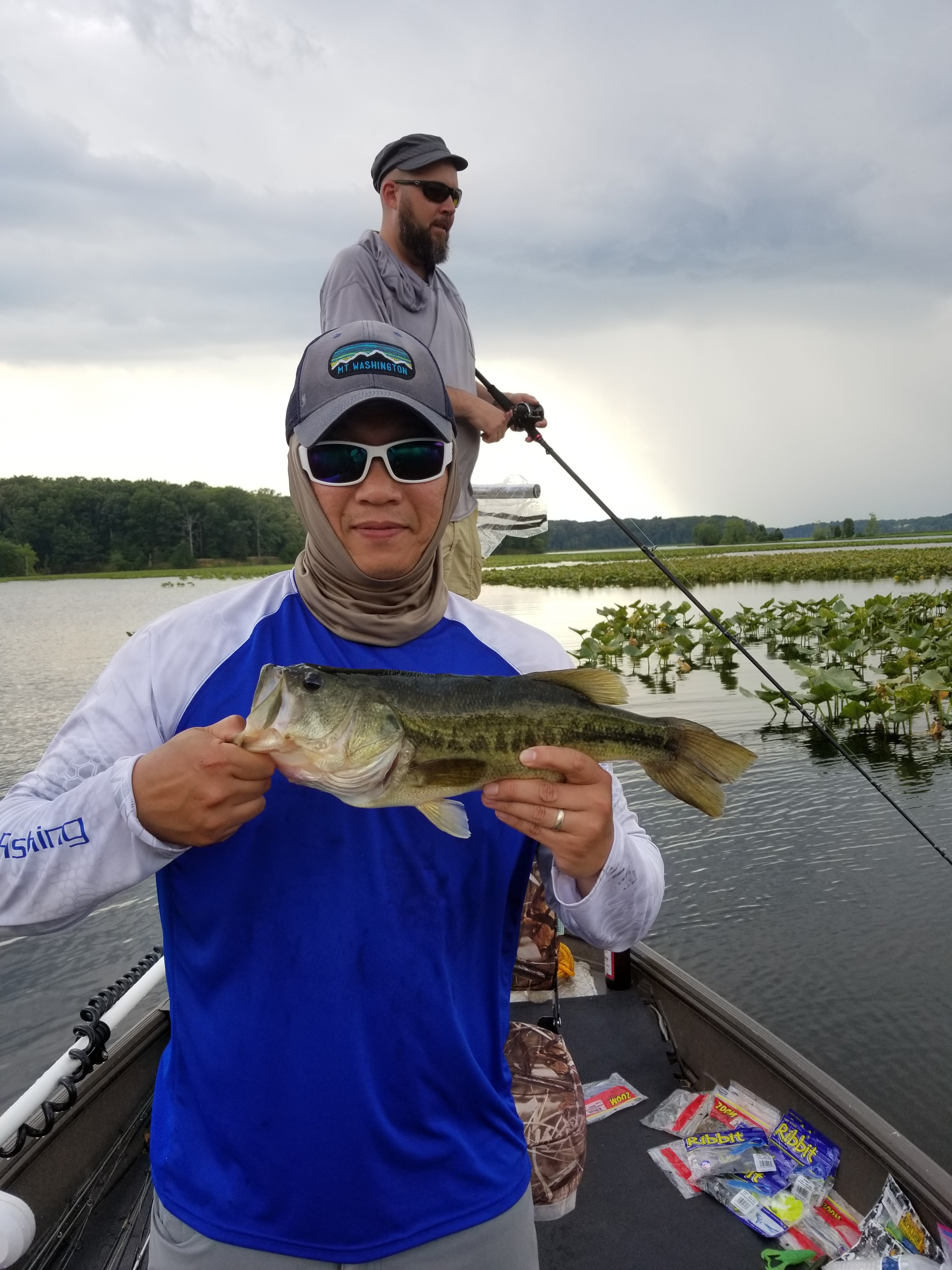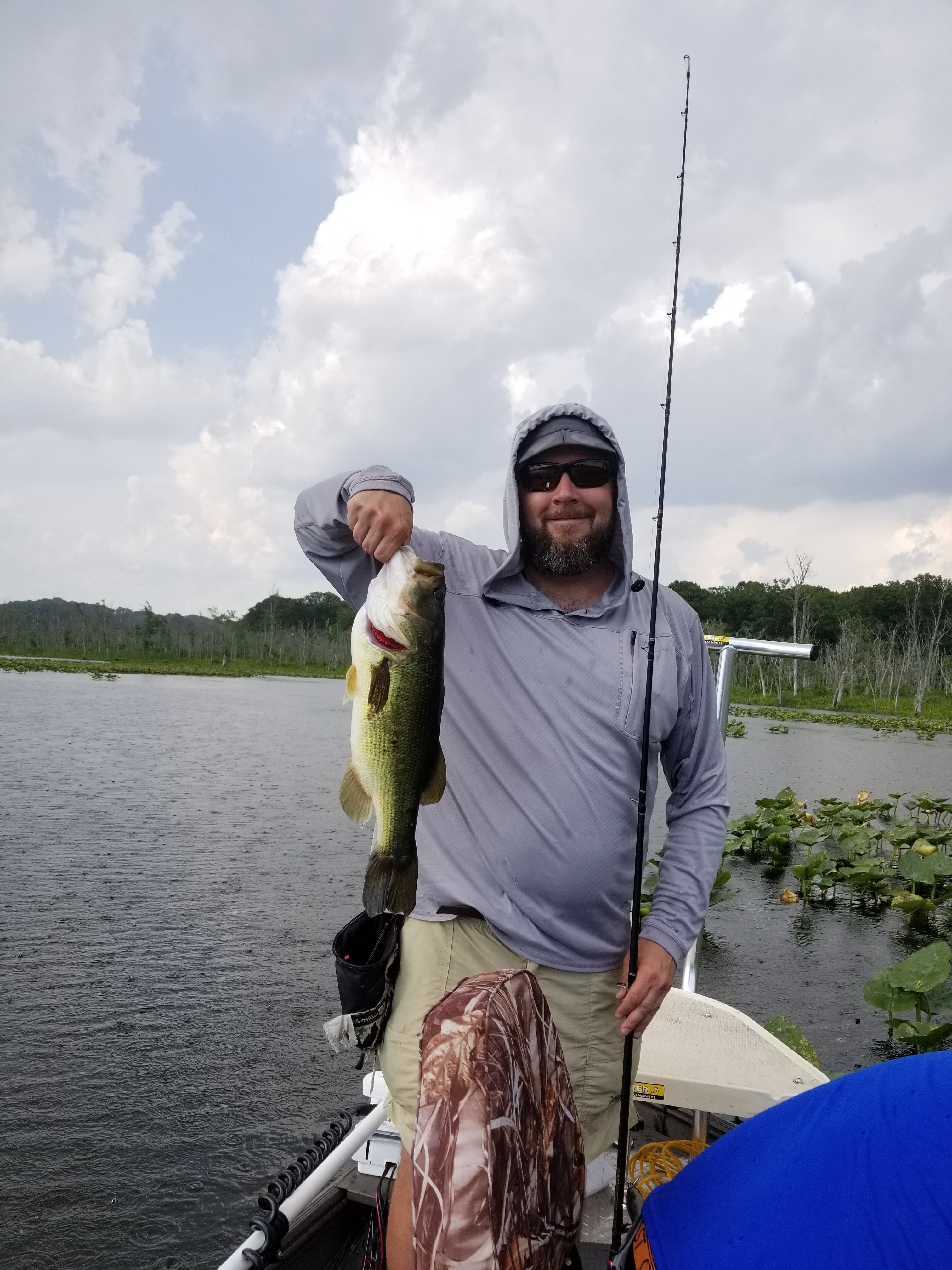 Capt Mike
Tom has become quite the snakehead hunter, even Pa Chow has a couple under his belt. Well, after about six trips, Jerry is now on the board, and with quite a snakehead. I have both Pa and Jerry's first snakehead!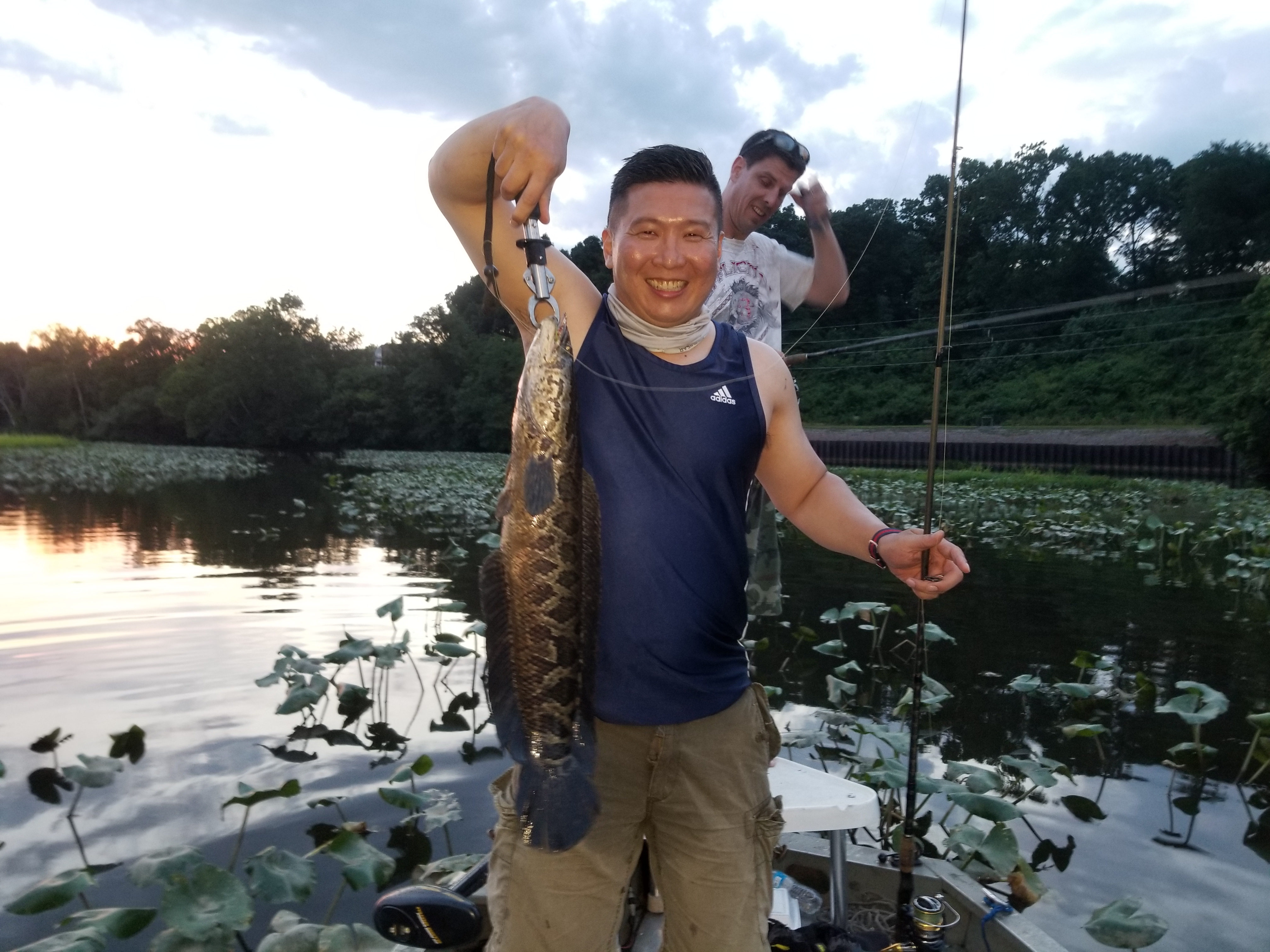 Jerry and Joe had quite a few great hits tonight. Joe certainly has a nice fish but,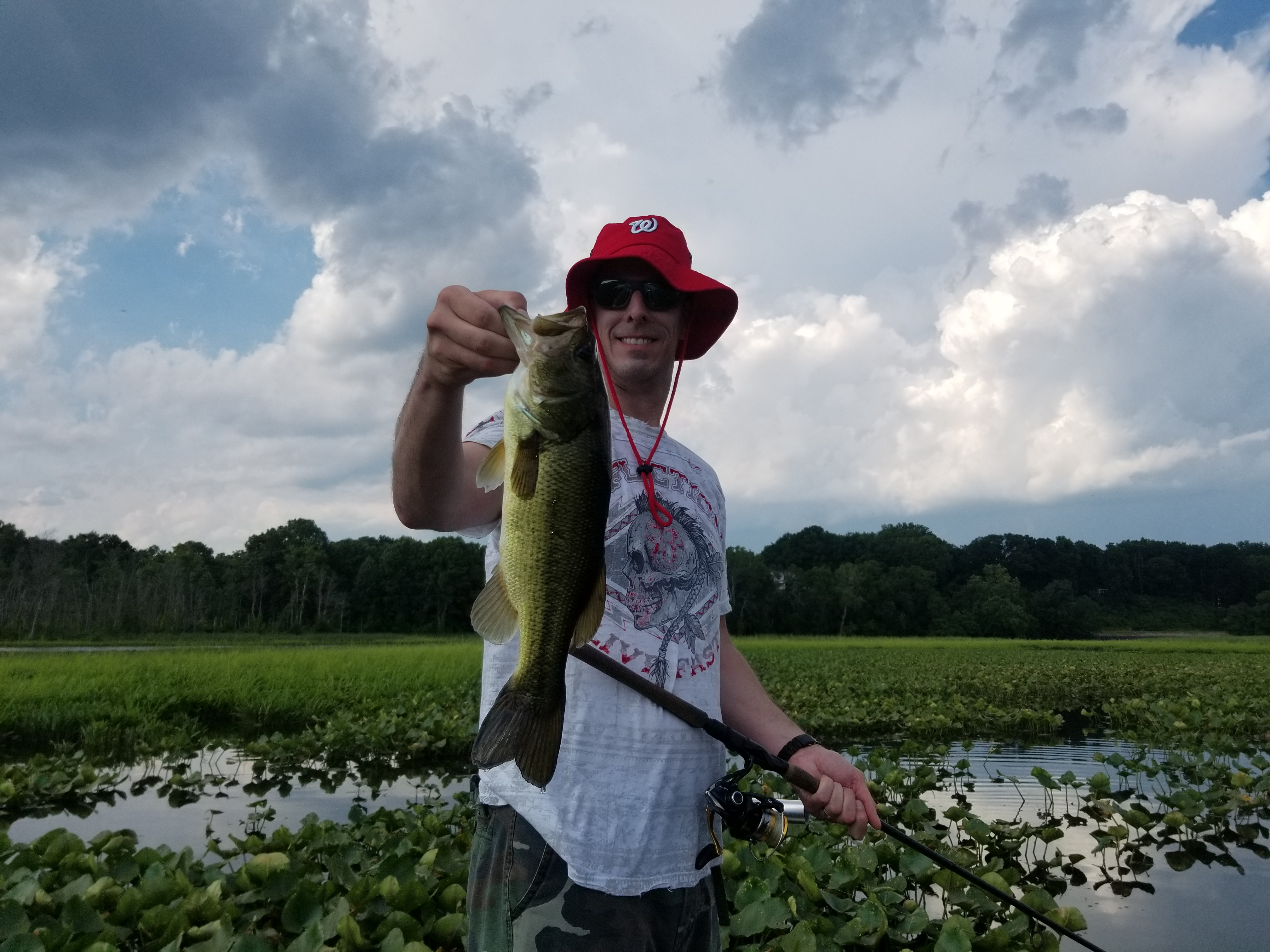 Jerry has a hog. He was getting frustrated a bit with all the vicious strikes but, no hook ups. This one didn't get away.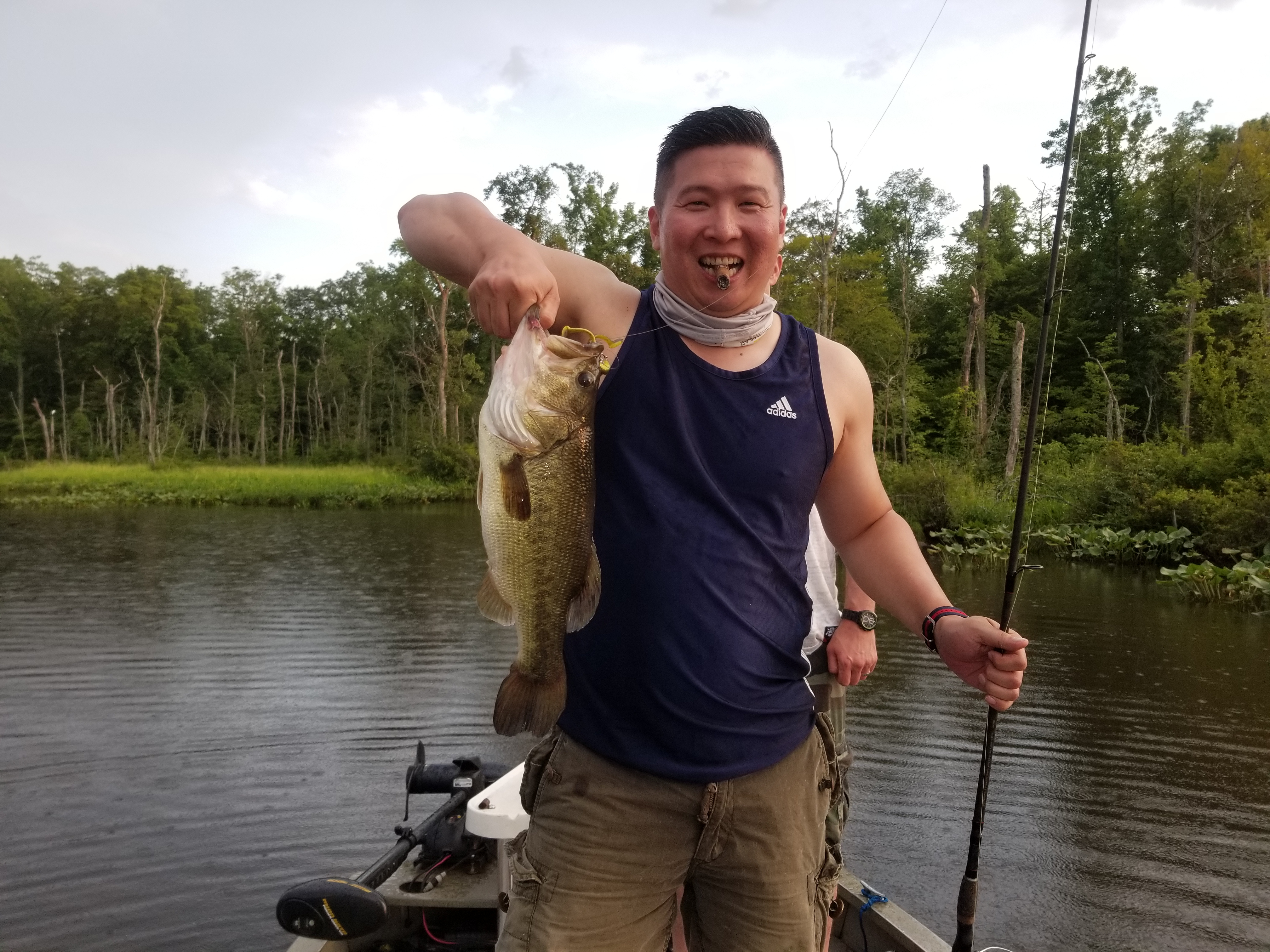 It rained just a bit, not too bad. Only a short rain (lightning) delay. The radar showed crazy storms all around us but, they pretty much missed us. Great IHC regulars tonight. A little wet but, no worse for wear.
Capt Dave