We launched and headed for our first choice of pad fields while there was still enough water as the tide was headed out. John picked up our first fish and I thought tonight would be like last night. If last night was not stellar but, not dead, tonight was closer to dead. Nope.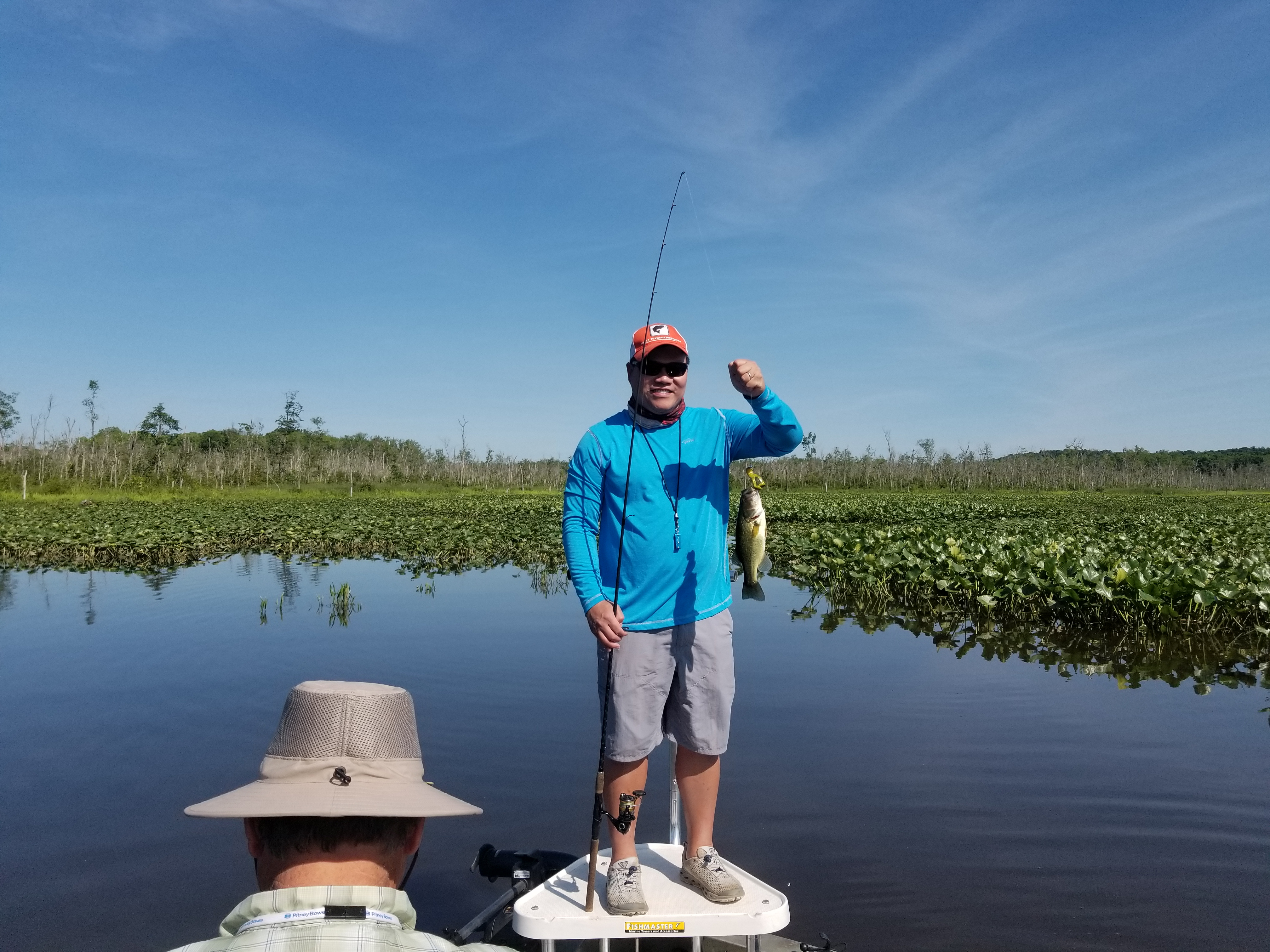 We fished for the next few hours with very few signs of fish. We went with the fly before low tide and pretty much stayed with the fly for the rest of the night. As golden hour drew near, Ernie got this guy.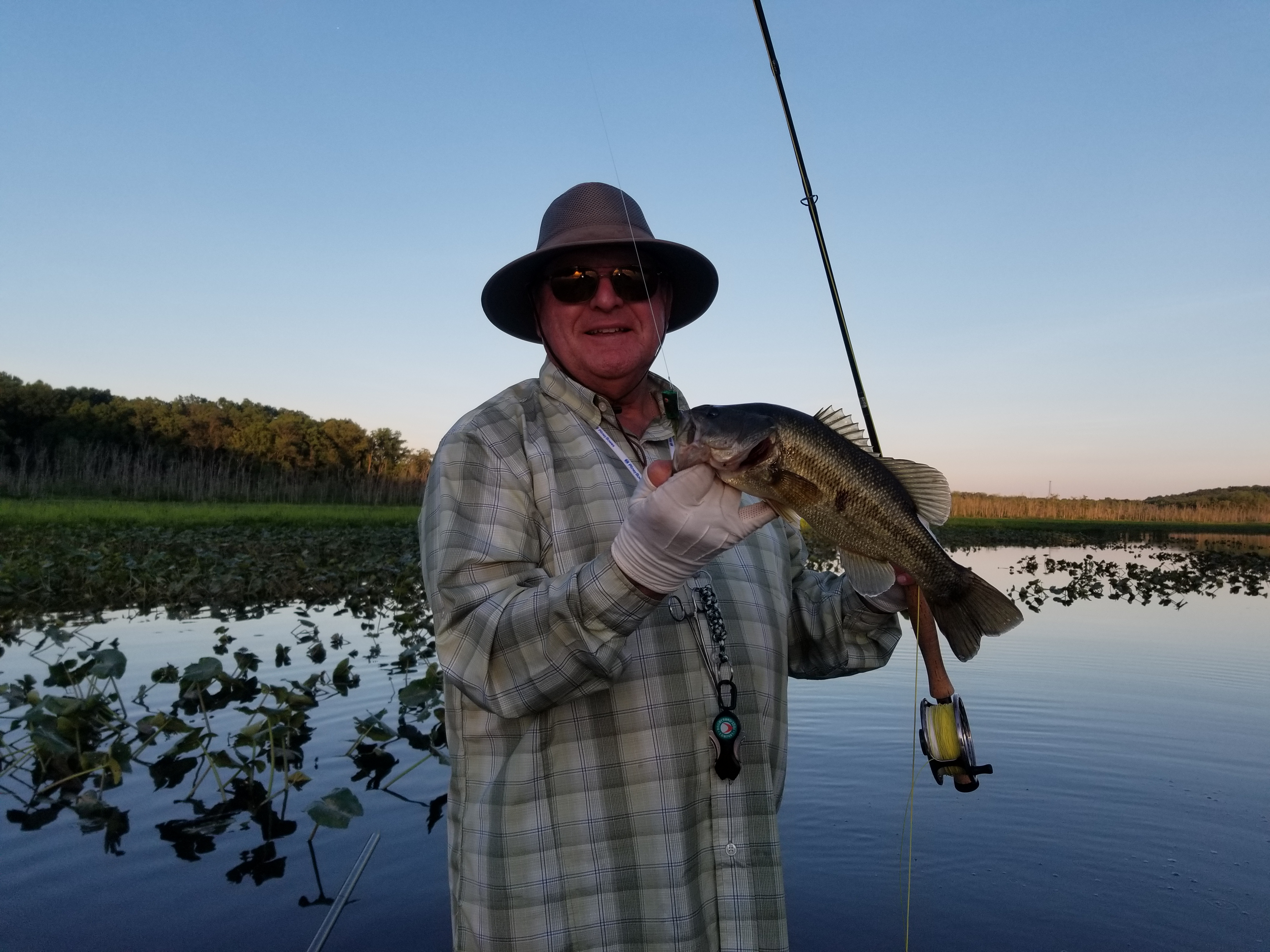 He would have another hit or two and then a much better fish was hooked. that fish buried into the pads and was lost. We were fishing not just edges with the fly but, into the pads as well. I gathered that they were happy to get a fish to hit the fly and hook up, regardless of whether or not there was a real chance of landing it. John got this little guy. (or big guy depending on how you look at it)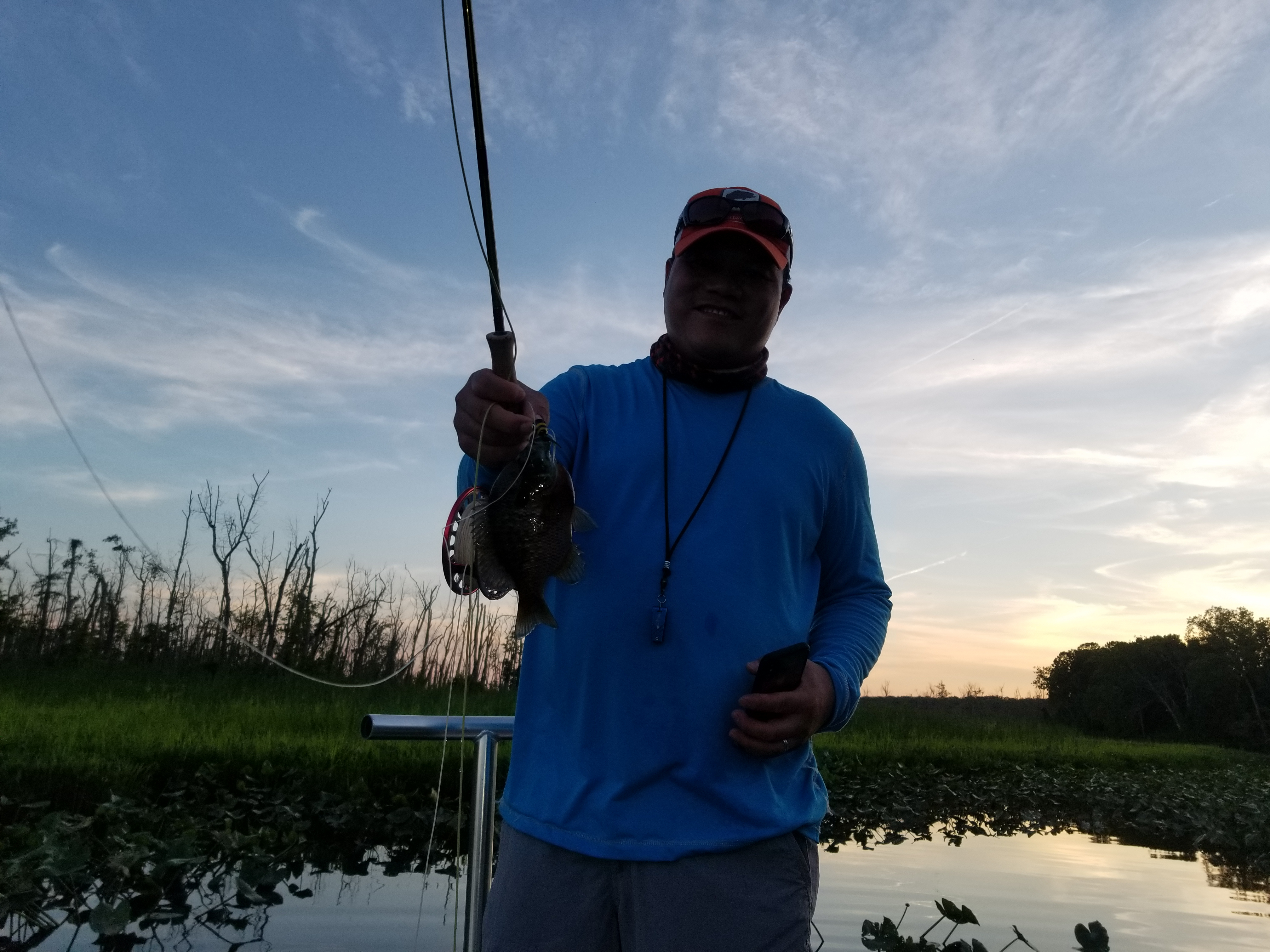 Golden was upon us and as it has been this year, what little action we had, turned off. Good food (thanks John!) good conversation and lots of laughing. $200 worth of cigars were smoked. And no folks, they didn't smoke twenty $10 cigars or ten $20 cigars, just two. Cigars so good that I thought Ernie would need a cold shower.
Capt Dave