Dad and I fished Wabaunsee lake Friday. Water was very low and it started really slow after the cold weather and all the rain. I caught a decent smallmouth on a jerkbait early on that was 2 1/2lbs. Caught fish fairly well along the dam but just little ones. Got to the deeper bank by the dam on the west side and got a good one on a homemade brush jig. First keeper was 3.90 pounds.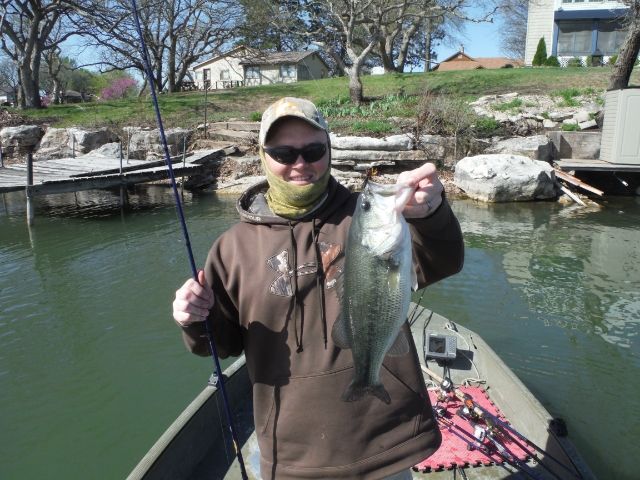 Hit a very long dry spell with just a couple fish here and there and a lost one in the 4-5 pound range. After fishing all the deeper banks, I was really surprised when we started getting bit better when we got to the shallow, flat banks with docks. I was dragging the same homemade brush jig when it felt like it just disappeared. Crank like crazy and stuck a heavy fish. Wasn't sure it was a bass for quite awhile until I saw it. 21" long, super thick, and 5.33 pounds.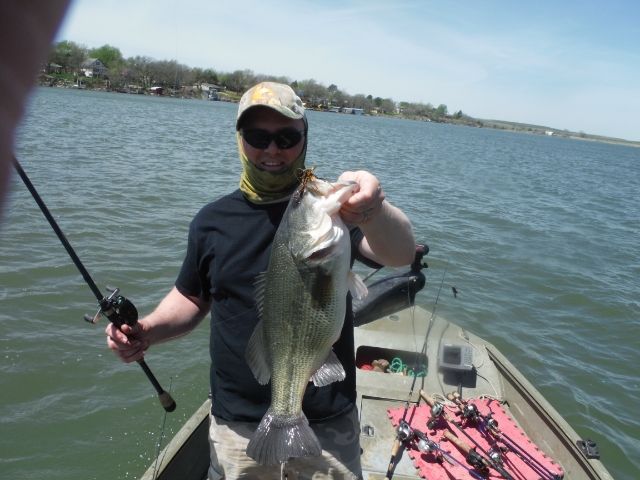 All down the east arm with the deeper banks it was steady but nothing big, did miss a couple really hard hits though. Very back of that arm the water temp was 63.4 and I thought there had to be a good fish back there. Picked up a spinning rod with a Strike King Ocho and found her, 4.73lbs.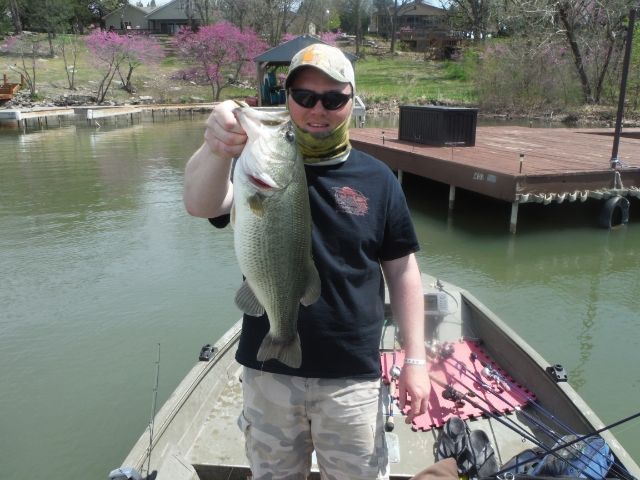 Fished around the concrete swim beach wall and back into the pocket by the ramp and got one last good one on the same homemade brush jig, 3.88lbs.