Basswest USA Magazine Reviews
The Bass West USA Magazine is a full featured publication covering bass fishing with a west-coast emphasis. Covers everything from techniques and tactics to tournament coverage and product announcements. Though it is slanted towards western anglers, it is quickly gaining popularity in other parts of the US.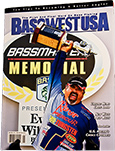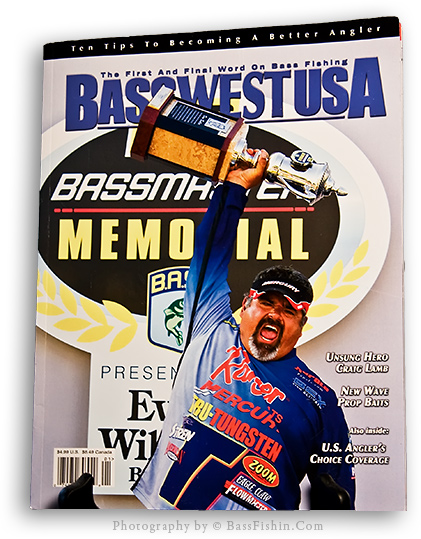 February 17, 2009
I've been fishing avidly for 7-8 years and have purchaced many magazines and books to furthur my interest. Up to recently, my favorite magazine has been In-Fishermen. But recently I was a local tackle store The Bait Barn, In Waterford. These guys are tournament anglers and carry alot of high end stuff. The only two magazines they sell are Bass West USA and Bass Angler's Guide. Both magazines heavily focus on the Western Bass Angler and Our techniques. Needless to say both magazines are heavily dog earred now. My first issue was Jan/Feb volumne 15, issue 1. I loved articles like "Deep water spooning" , which encouraged a purchace of some Lake Fork Spoons and on article about Dave Rush "Rush to Oroville". I don't care about pro-anglers or co-anglers, so some of the articles weren't for me. My big complaint is that the high end graphics and photo finish like paper falls at the binding and the pages stick together.

I like Basswest USA Magazine, and its now in my top three all time favorite magazines ever.
January 6, 2009
BassWest has great content! They tend to be at the forefront of West Coast and Japanese trends. However, they are very slow to ship, often coming out months behind schedule. Be prepared to wait but BassWest is a very well designed option in the fishing magazine catergory.
January 2, 2009
This is one of the best bass fishing magazines I have read. It covers so many aspects of the sport with local pro's from my area that fish the same waters I do.

The only bad thing I have to say about this magazine is that it only comes every two months. When it does come, the bulk of the material is from a couple months ago.
Want to share your review?
Only members of BassFishin.Com may contribute tackle reviews. Registration is quick and free. Get started and become a member today!
Or Login if you're already a member.