Laserlure Deep Diver 7-9 Reviews
Laserlure's Deep Diver runs to about 7-9 feet and sports a flashing laser at the head of the bait which is supposed to excite fish and help make them bite. The laser is water-activated so it won't run out its battery when not being used. This bait comes in a variety of colors and uses Mustad Triple Grip treble hooks.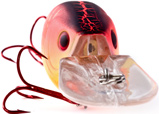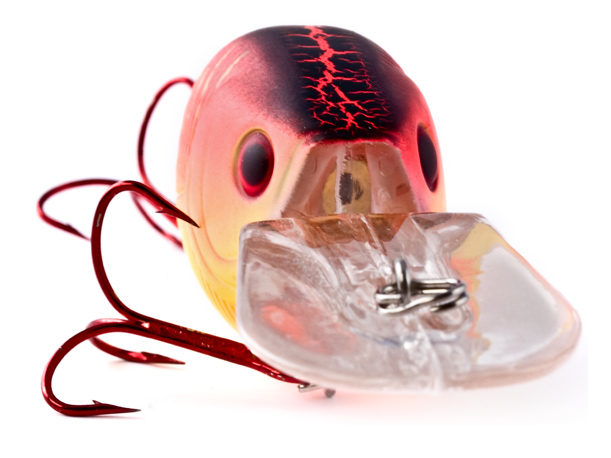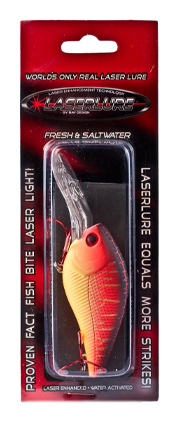 June 7, 2009
The LaserLure line of crankbaits is quickly replacing all other hard baits that I have thrown in the past. The deep diver is definitely one of my favorites. Since I started throwing them last year when they came out I have seen a big difference in the number of strikes that I get. I am also catching more of the fish that hit than I was with any other crankbait. I credit this fact to the laser. I can think of no other reason that the fish are reacting the way they are. Even on days where a fish really shouldnt be hitting a crankbait they are hitting the LaserLure like it is their last meal. I have also been greatly impressed by the Mustad Triple Grip hooks. These hooks are especially important on the DD version becauase you are making that extra long cast and have to hold that fish for much longer. Another thing about the LaserLure is the incredibly durable paint. Im not sure what they are using but it is without a doubt the best-looking and toughest paint out there. If you havent tried a Laserlure product it is definitely one you will want to purchase and test for yourself. Be sure to tie a good knot though because the fish will try to take it from you.
June 6, 2009
I have thrown this lure for about a year now and can honestly say that it is my favorite crankbait. I have fished my home lake for about 25 years and know it pretty well. When I started throwing this lure I noticed imediately how much more aggressive the strikes were. I have actually seen bass trying to hit the laser while it is hooked on another bass as I am reeling it in. I suggest throwing this lure in low light situations and slower than normal retrieve. I also suggest the other Laserlure in the series. My favorite is the Shallow Diver 0-3. I have fished them regularly for about a year now and laser still works, so it must have a pretty good battery in them. If you like crankbait fishing then you won't be disappointed in this one.
May 6, 2009
I've always lived by the motto "I'll try (almost) anything once"; therefore, I was willing to give this lure a try. As with any bait you buy, 1 isn't enough because if it works, you're going to lose it and need another at that very moment. That being said, I purchased 2. In short, I should have saved my money! I've given the bait a fair chance and have thrown it for hours with absolutely no success. The laser does work as advertised and will only "blink" when in water, but it sure hasn't made the fish act like a laser does my dog! It does run true, and has a decent wobble to it, but so do similar baits at a much lower cost. I've found that the laser provides absolutely zero benefit to fish.
One other issue I've had with the bait seems to be in the location of the front hook. I've seemed to have spent just as much time "dislodging" the hook from the bill on the bait as I have fishing it. It was happening so often that I was starting to question if something in my cast was causing this to occur, so I pulled out a few of my Lucky Crafts, Rapala's, and a Bomber and wasn't having this issue with any of them.
Perhaps others will find more success with it, but in my opinion you are better off saving your money on this one!
Want to share your review?
Only members of BassFishin.Com may contribute tackle reviews. Registration is quick and free. Get started and become a member today!
Or Login if you're already a member.