I've got a lot of 10 Rapala DT's in varying depths and colors.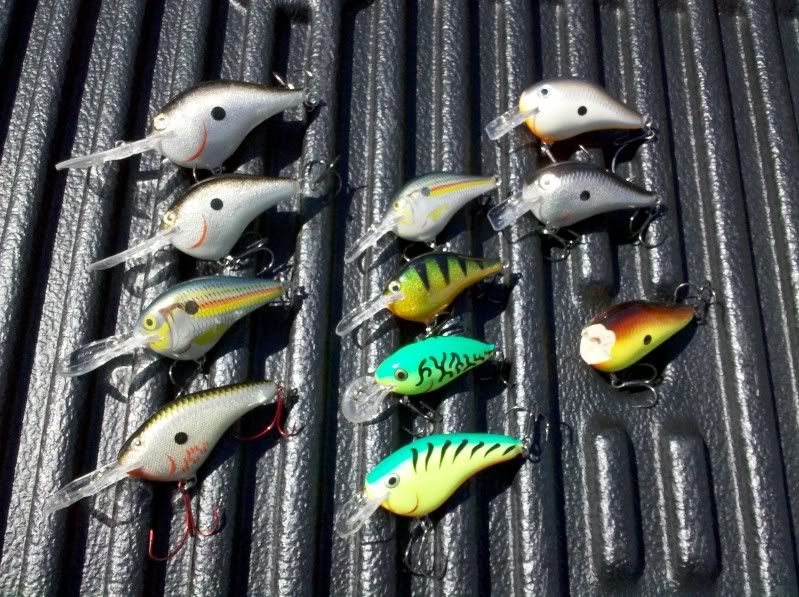 Don't know the names of the colors, but here's the models:
Left Row (top to bottom): DT16 and DT10 in black and silver, DT10 in Shad, and DT Flat 7 w/ SureSet trebles in a silver/green pattern.
Middle Row (top to bottom): DT6 in Shad, DT6 in perch, DT4 in firetiger, and a DT Flat 3 in firetiger.
Right Row: DT Fat 3 in a white/black, DT Fat 3 in silver/black, and a broken DT Fat 3 in hot mustard (I've heard you might be able to send it back to Rapala for a replacement).
That's a total of 10 new or lightly used, like new cranks, plus a broken one. I know I've got a few more broken ones around, if I can find them, I'll throw them in for free.
I'm looking to get $58 shipped for them via PayPal gift or $60 via standard PayPal payment.
PM me if you're interested.
BB