Lazer Trokar MagWorm Hook
The Lazer Trokar hook point is surgically sharpened to penetrate faster and easier than other hook points on the market. It also is made of high carbon steel for added strength and durability.
Learn More About The MagWorm Hook: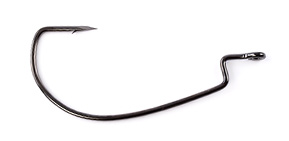 KEVIN'S BUYING TIPS:
This is THE hook to use for big tube baits and soft swimbaits. I've stopped using the 12/0 Picasso and 10/0 Owner Beast to switch to the 8/0 Trokar MagWorm, specifically for the sharpness.
Lazer Trokar MagWorm Hook
Available at these trusted retailers: