Wiley X Jake Polarized
Learn More About The Jake Polarized: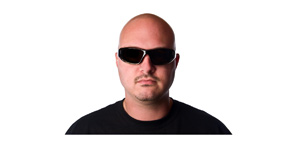 KEVIN'S BUYING TIPS:
I am a HUGE fan of the foam gasket inserts! I have problems with eye irritation and dryness after running around in the boat at high speeds all day. These eliminate that greatly! They have been a blessing to me.
Wiley X Jake Sunglasses
Available at these trusted retailers: