7am and raining wind blowning from the north east 15-20 gusting to 30+.. water was fairly clear and 85..
it was like fishing late fall got bass on a lil of every thing. 2 largest bass on a stien. one on a june bug t-igged trick worm. one on a dt6.-shad color-.. caught a warmouth on the dt6 and a 1+ pound white bass.. i took some photo's when it was not raining..
this war mouth actually had the front hook in his mouth. he pulled it free while i was digging the camera out..
this bass i got off a tree/log floating in 20+ feet of water.. hit it very lightly on a t-rigged trick worm..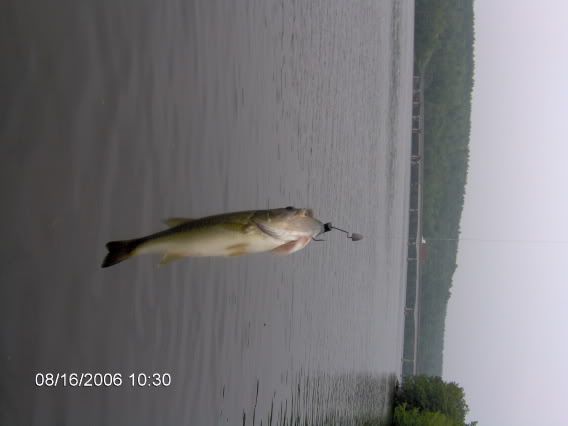 the stein fish came early and during a lovly

thunderstorm..
zooker