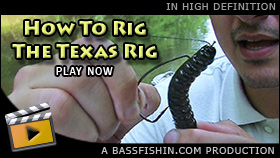 Easily the most popular bass fishing rig in existence today. Kevin goes over the texas rig and how to set it up correctly.
2 mins 52 secs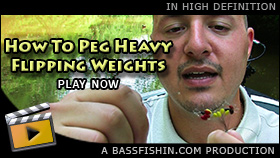 Kevin shows you the most effective way to peg those heavy flipping sinkers. Incredibly cheap, easy and no aggrivations.
1 mins 38 secs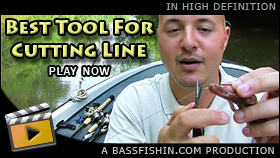 Learn which tool works best for cutting all kinds of fishing line. It's light and fits in your pocket and doesn't fray braided lines.
1 mins 06 secs